I know it's a continuous battle for a sales representative to generate winning leads and prospects for a product or service. The job gets tougher and tougher as soon as you attempt to promote. To make this job simple, we take the help of a software called Sales Funnel Builder and one must understand the 4 most important stages of sales funnel builder software.
The stages of a sales funnel can vary dramatically, however, it follows the exact same process:
Awareness
Interest and evaluation
Desire
Action
All stages of the sales funnel must have some specific information, questions, answers, or case studies, that helps convert your visitor to a winning lead or sales of your product or service.
We will discuss exactly what happens at each stage of the sales funnel in this article, let's jump straight into the topic now.
The 4 Most Important Stages of Sales Funnel:
Awareness
Interest and evaluation
Decision
Action

Stage 1: Awareness
The main stage in the sales funnel process is the "Awareness Stage". Its sole purpose is to provide awareness of your brand. So you actually create your brand image by creating awareness in different ways. Here are some ways you can build awareness for your brand:
Run Facebook and Instagram Ads
Search Engine Optimization
Guest posts
Podcasts
Publish a free Ebook or a whitepaper
Free Informative Webinar
Creating informative Videos
Create shareable Infographics
In-person events
Start a referral program
Take part in brand partnerships
Partner with influencers by offering them free perks
An example of the awareness stage is a prospect who is learning about your organization for the first time.
The content at this stage is the key to your success. It must be unique and informative with engaging media and other materials.
Stage 2: Interest and evaluation
As soon as prospective customers have learned about your brand through the awareness stage, they'll start taking an interest, if the content is informative, by contacting you or opting for your mailing list, webinar, or podcast.
Although they aren't still interested to buy your product, you have to convert them. So you will have to convey further information to them to push them towards the decision stage. You can do so through email campaigns, chatbots, blog posts with call-to-actions, lead magnets, discount offers, and free trials.
Stage 3: Decision
Armed with information regarding your organization, your prospect will dig deeper into your pricing and packaging choices. At this stage, they will consider making purchases.
They aren't still 100% sure if they will purchase, you have to bring their attention to testimonials, customer reviews, case studies, live demos, and even phone calls are beneficial at this stage that will help make them realize that what they will actually feel after purchasing your product or becoming your customer.
This is a very important stage as this will set the future of your product based on your decision, yes or no! which will, in turn, lead to action, of course.
Stage 4: Action
All work comes all the way to this stage, whether or not the prospect can make a purchase or not. If they didn't, the deal isn't lost endlessly. It is possible to develop strategies to stay top-rated of mind.
If they have purchased your product, your work hasn't ended yet. You still have to keep them as your customer. You can do this by providing them with proper tutorials, training materials, follow-up calls and emails, and timely customer support.
Your first few days and weeks are very important that can make or break the deal with your customer. So keep in mind the above points and give your best to keep them up to date.
Never try to upsell at this stage, give your customer some time to explore your current product or features. Once they are fully aware and started taking advantage, you can then move on to upselling strategies.
What is Dropshipping? | Step-by-Step Guide for Beginners
How to Create, Build, & Scale Sales Funnel Using Free Funnel Builder?
Now that you are fully aware of all 4 stages of the sales funnel, I will take you through how you can create using a free sales funnel builder that gives you free lifetime access.
You may come across many funnel builders when you search the internet such as ClickFunnels, Kartra, Lightspeed, and many others with so many features, but they all come at a heavy price, which I am sure you are not going to afford at all.
However, there is a free sales funnel builder, which is changing the dynamics of funnel-building platforms with a huge collection of free tools. Yes, I am talking about GrooveFunnel, which is amongst the more recent entrants to the world of sales funnel and it has created a major excitement for its small price and a vast collection of resources.
It also builds Web sites, landing pages, and advertising campaigns, thus making it very easy to promote products and services online.
Using the drag and drop model webpage builder, the platforms remove the necessity to learn how to code and develop but alternatively to make full use of a library of templates for the assorted operation.
They currently offer a Free Plan and The Lifetime Platinum plan that offers lifetime access to all their products.
GET THE LIFETIME FREE ACCESS TO GROOVEFUNNELS
Is GrooveFunnels Legit?
A big YES! GrooveFunnels is a legit software that makes stunning and beautiful sales funnel and pages absolutely free. We will talk more about their beautiful and free features in detail below with some examples.
Let's move forward with the rest of the things in your mind.
With so many things going on around the world, and global changes that will forever impact the way people live and do business, going online is no longer just an option.
Not only to maintain their success but even just to survive.
Sure, there are tools that are already available that any business can use to run their entire company and processes digitally.
However, any minimum amount of research will tell you that most of these products are expensive, complicated, and offer limited customization.
In other words, not very user-friendly, and definitely not suitable for all business owners, especially those who are less tech-savvy and might even be on a budget.
I mean, who can afford to invest thousands of dollars a month into a bunch of complicated tools, and on top of that, hire employees to manage the systems, right?
Well, if this sounds familiar in any way, I have some good news for you.
As an online marketer and blogger myself, I am always looking for new solutions for these everyday challenges we face as business owners.
Today, I am very excited to introduce you to my latest discovery.
GrooveFunnels is, by far, the best way I have found to be able to build websites, sales funnels, and sell digital products online.
And do you know the best part about GrooveFunnels? It's absolutely a FREE sales funnel builder.
But the free value does not end there…
You see, GrooveFunnels is not just a website and sales funnel builder.
GrooveFunnels Team
The co-founder of GrooveFunnels, Mike Filsaime, is actually a veteran in the Internet marketing space and has put all his experience and expertise into one of the best suites of marketing tools I have ever seen.
Do you know what? In the last 30 days, over 43,122 members have already joined the Groove Funnels. I've also signed myself up for an account (it's free), and for the past few days, I've had the chance to play around with it.
And you know what?
I can definitely tell you that this 100% free tool is perfectly capable of running your entire business, maybe even better than some of the expensive complicated tools out there.
I'm not exaggerating by any means…
From what I've seen so far, Groove Funnels includes everything that I need to run my online business, all for absolutely free.
Here's just a quick list of what I've gathered so far:
FREE sales, page, and sales funnel building platform
Possible to build my own branded websites with full navigation
Can integrate with my own custom domain name
Able to sell my products with what they call a 1-click upsell
Capability to integrate upsells, down-sell, and order bumps
Even has a way to create my own powerful affiliate program for my products!
Sales Funnel Design Template
So the question is what type of websites or sales funnel design templates are available with Groove Funnels?
You get Unlimited types of funnel pages and design templates. Take a look at some of the examples of sales funnel design templates below:
---
---
---
---
---
---
GrooveFunnels Features
GrooveFunnels is not just a page and sales funnel builder, you can literally do anything for FREE you want, such as:
Unlimited Products

Build Brand Websites with full navigation

Custom Free Domains

Bandwidth and hosting

Sell products with 1-Click upsells

Upsells, Downsells, and Order Bumps

The world's most powerful affiliate program

Powerful automated, behavioral-based email marketing based on tagging (optional with GrooveMail™)

Membership site platform (optional with GrooveMember™)

Powerful Video marketing built right in (optional with GrooveVideo™)
And that's just for starters because there is so much more for me to explore!
GrooveFunnels offer 16 of the best of the best online apps absolutely FREE when you sign up with them.
I'm not even joking when I say that I am planning to change my ENTIRE online business over to Groove Funnels!
I mean, why wouldn't I?
As for GrooveFunnels' pricing, it's FREE, and it's probably the BEST suite of marketing tools I have ever seen in my life.
By the way, there's more…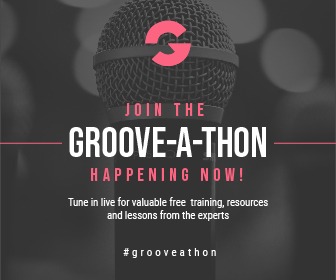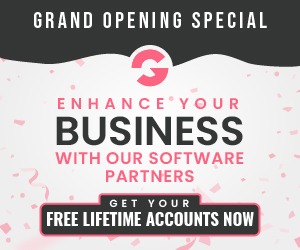 But you might be asking… what's the catch?
The catch is that Groove Funnels is free, but for a limited time only.
GrooveFunnels is in its pre-launch phase, which means that many of the products have still yet to fully launch.
When they do, and as the products continue to get upgraded, GrooveFunnels may no longer be free anymore.
This means that now is the time to sign up for your free account, which would also qualify you for the additional software upgrades that they make as time goes on.
Awesome deal, right?
It's called being at the right place, at the right time.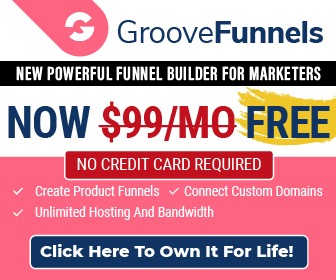 Sign Up
for your free GrooveFunnels account right now, and I will see you inside of the Facebook group.
In Summary:
The 4 most important stages of the sales funnel are awareness, interest and evaluation, desire, and action. All stages have to be in the same sequence, you cannot create desire first and awareness later. If you follow the exact sequence of all stages of the sales funnel you will definitely get results. When it comes to creating and scaling your product through sales funnels, I would recommend you use GrooveFunnels which is the most cost-effective and feature-rich platform for all your lead generation needs.
You may also like to read:
Top 17 Best Web Hosting Sites For Beginners Reviewed
Best Web Hosting For Small Business – Ideal For WordPress Hosting
Check more technology posts in our Technology section